Features
The main feature of Science Stock is to easily build a learning process within the company. The platform is suitable for fast-growing companies and large businesses. It will take care of onboarding, training and development of employees, and will also increase the competitive qualities of the business as a whole.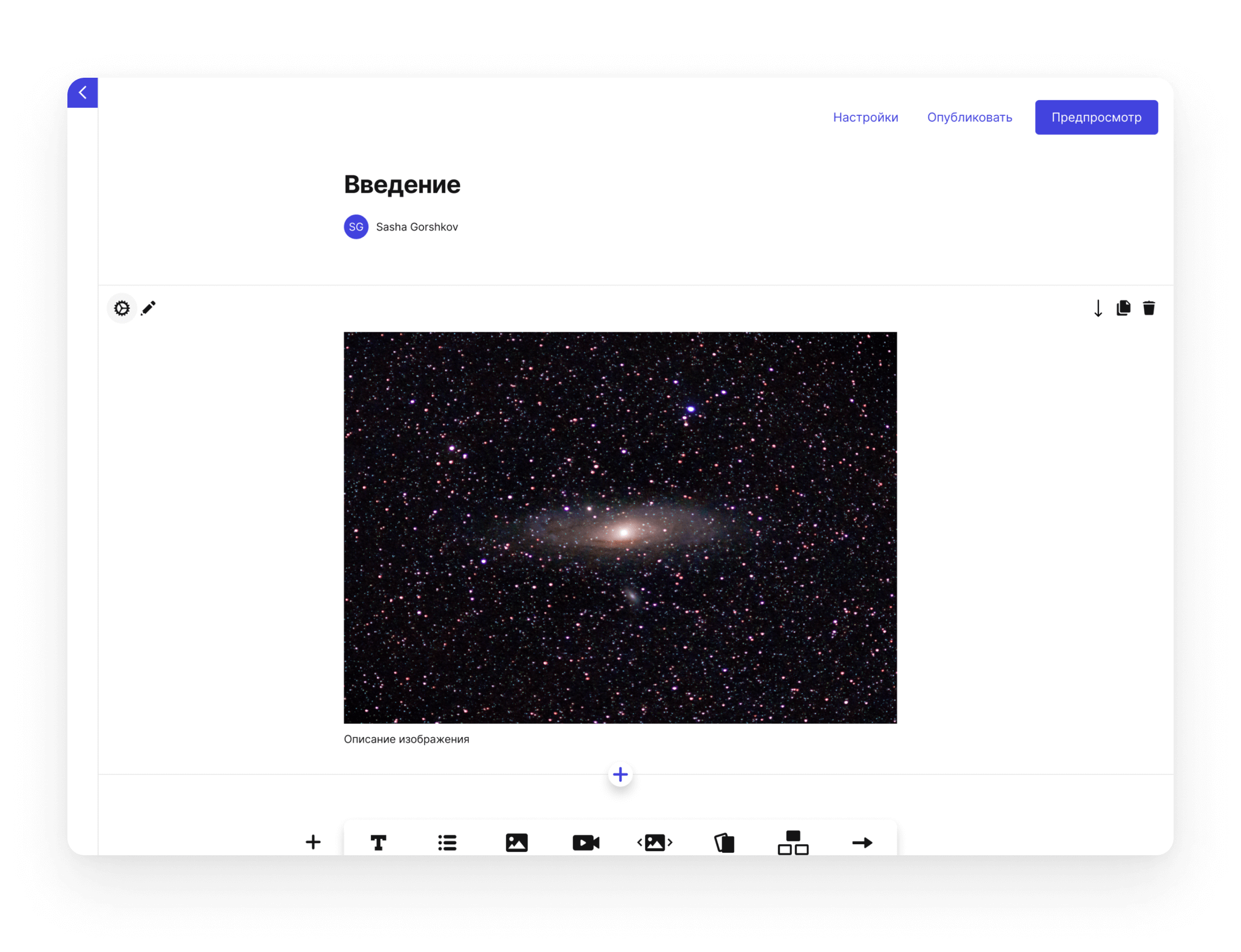 Course builder
Create interesting and informative courses and quizzes for your employees. Convenient and simple editor will allow you to solve educational tasks from any type of device without special training. You can always use a large catalog of ready-made templates if you don't know where to start.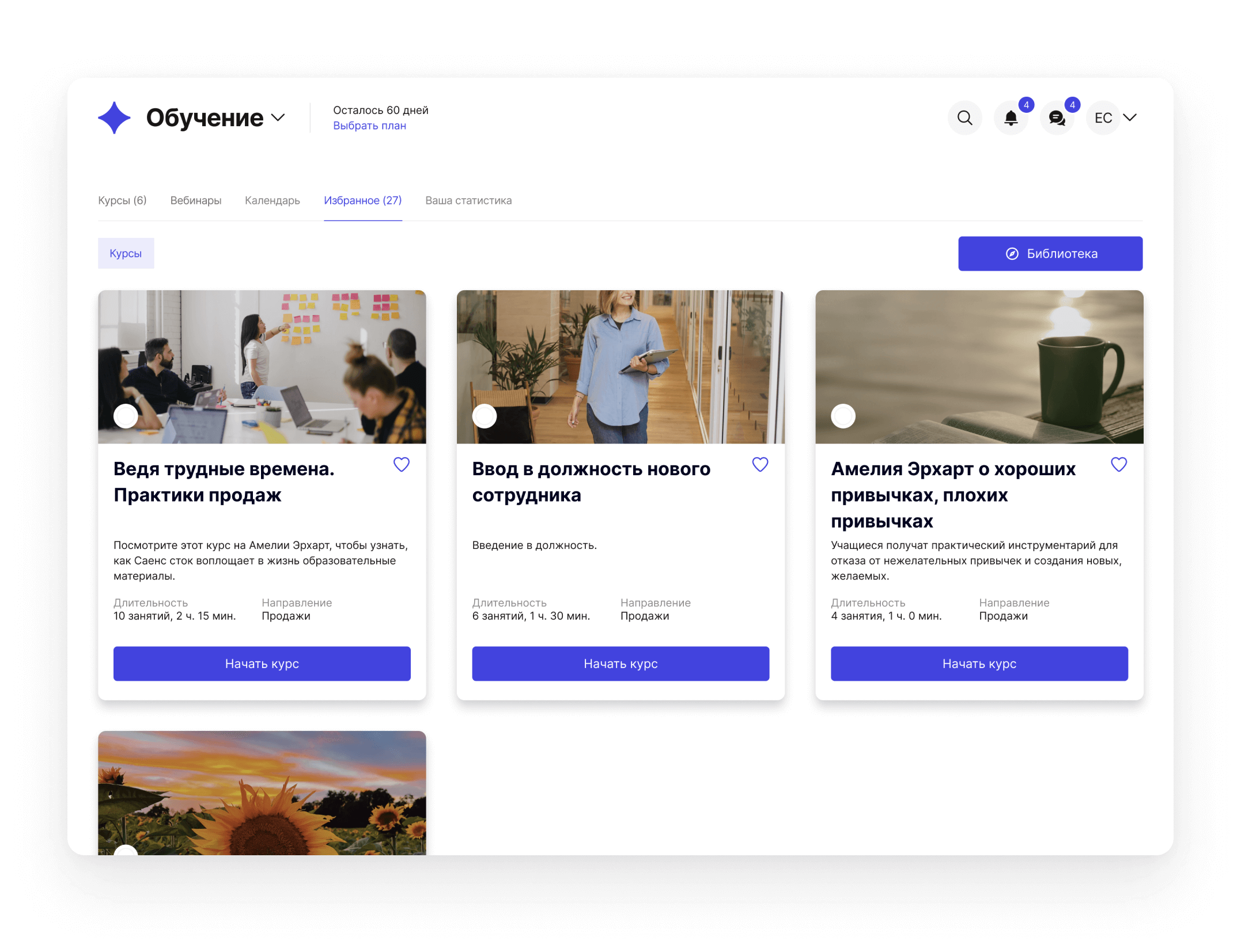 Training programs and materials in one place
Each employee has its own personal office with the ability to track and analyze the status of training, rating, and access to the library of company courses. A personal calendar helps employees see their training program. Try it and see for yourself how it works.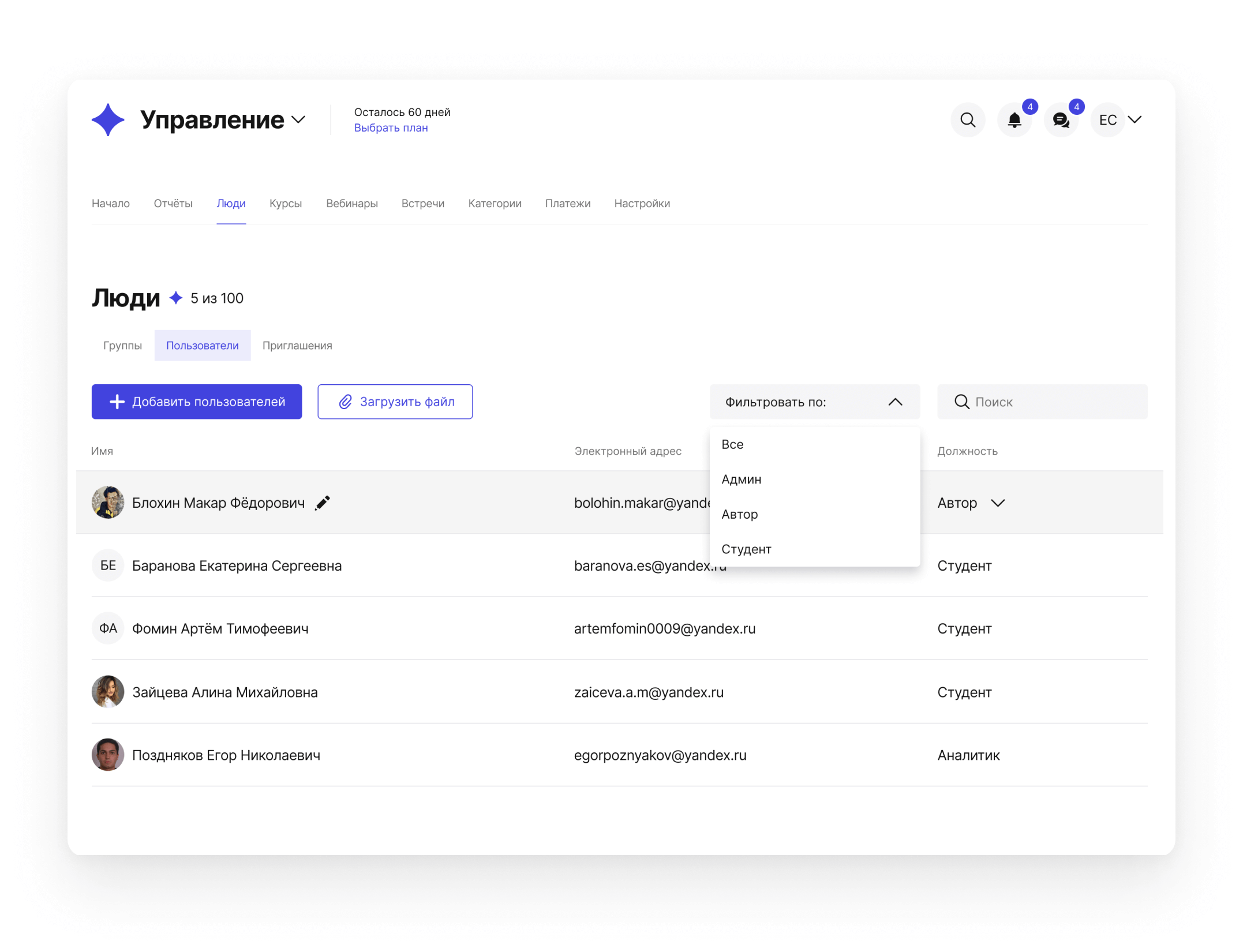 Flexible analytics, role and group system
If you have a lot of employees, you can easily import them with a CSV file and assign them roles with different access levels. If your company is small, you can always use the "Add Users" form to add single users. You can then easily divide your users into groups and track their training statistics.
Course Rating and Certification
After completing the course, the employee can rate the course and leave their feedback. If the course and quiz are passed with a high score, the employee is given a customizable certificate with a unique number and a QR code to check for originality.
A single calendar of company events
The calendar allows you to see the training plan as a specific employee, as well as an analyst or director to see the training plan for the entire company. All this is possible thanks to the system of deferred courses.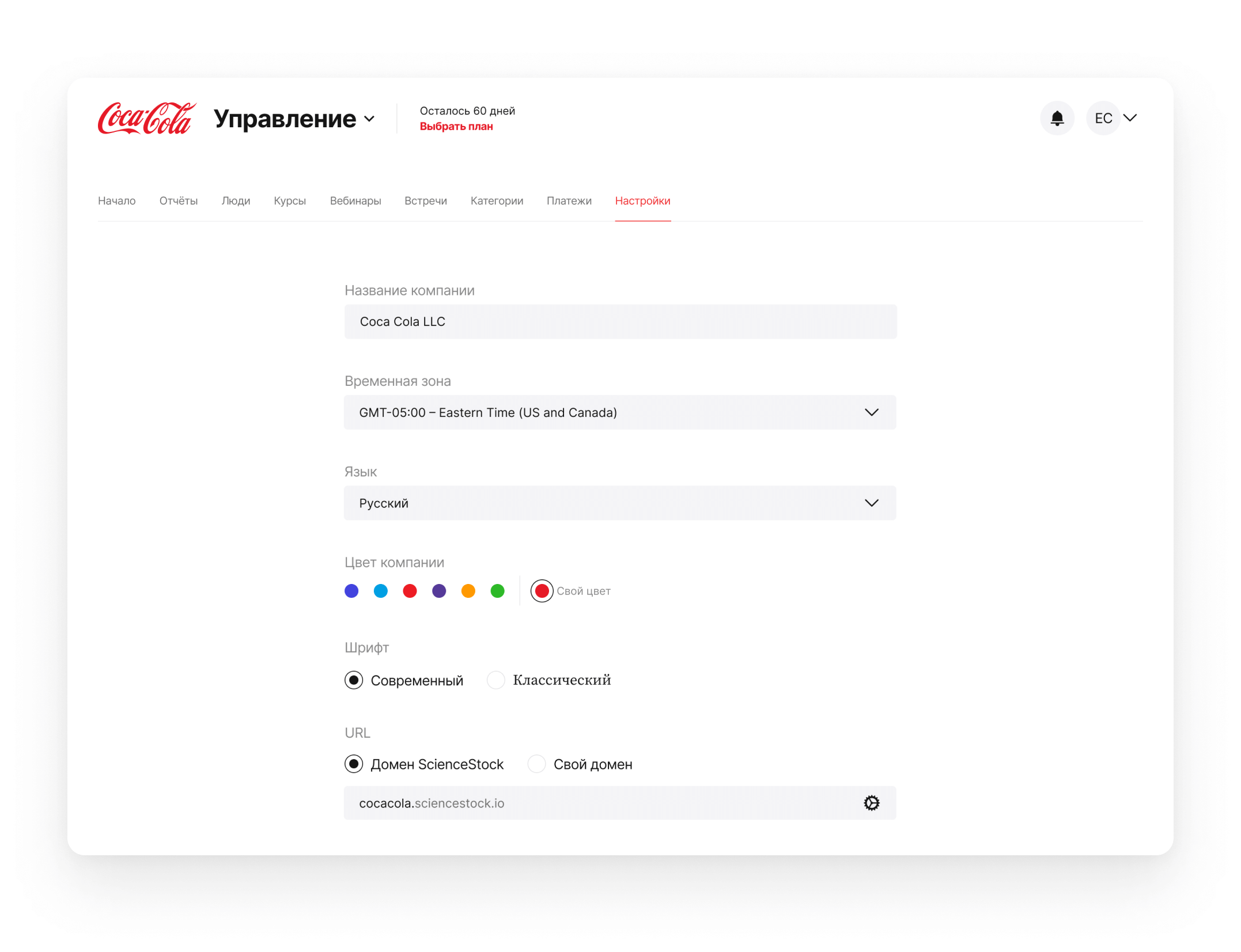 White Label, security, support, SLA
The Science Stock system allows you to customize the interface color, set your own logo and choose your own font. Also connect your own domain (will be available this fall). On Premium and Corporate tariffs we provide a high level of technical support and quick response to your requests.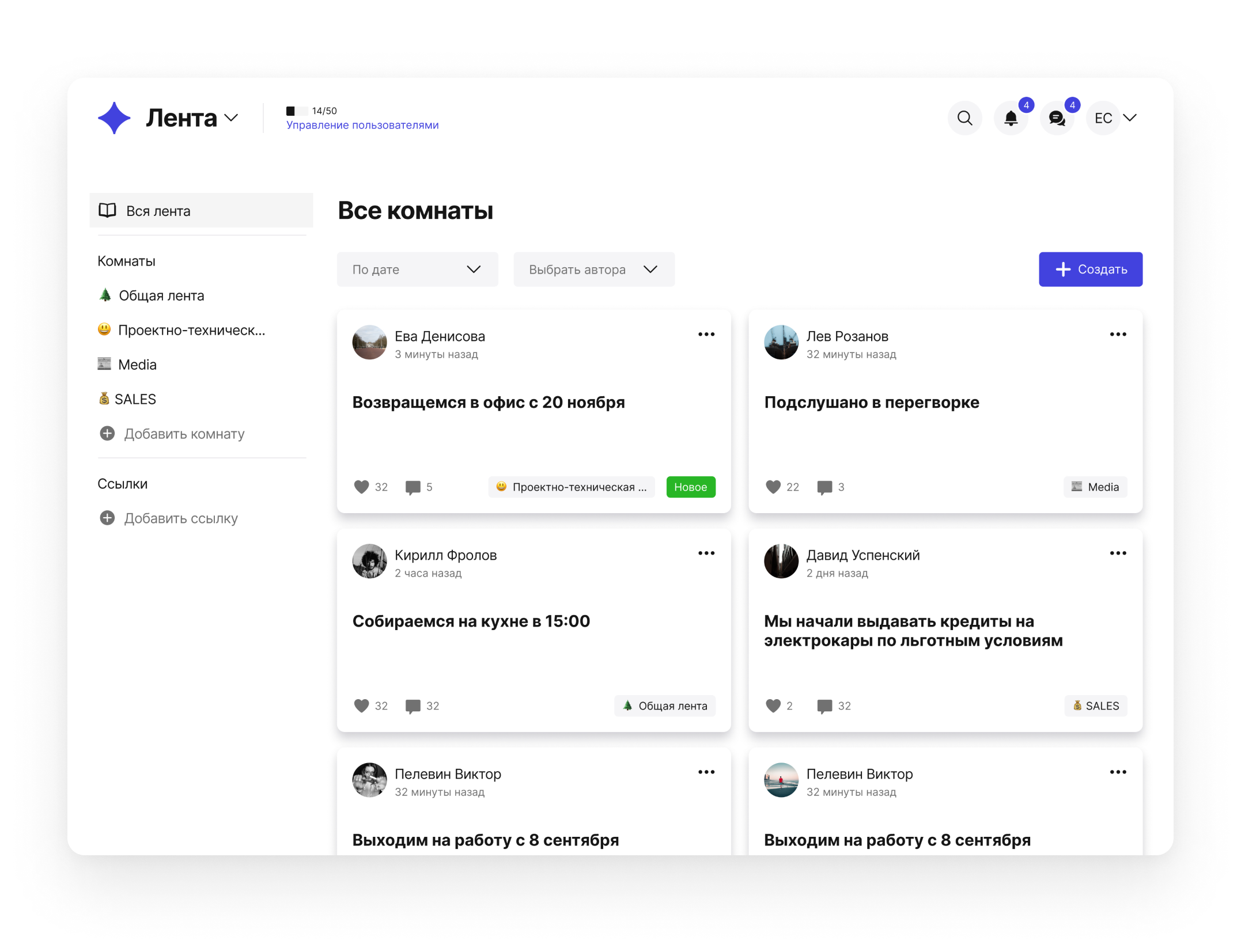 Your own social network inside the company
Thanks to the "Feed" section, you can organize your own social network and share posts with colleagues, create rooms, and anchor useful links to third-party resources